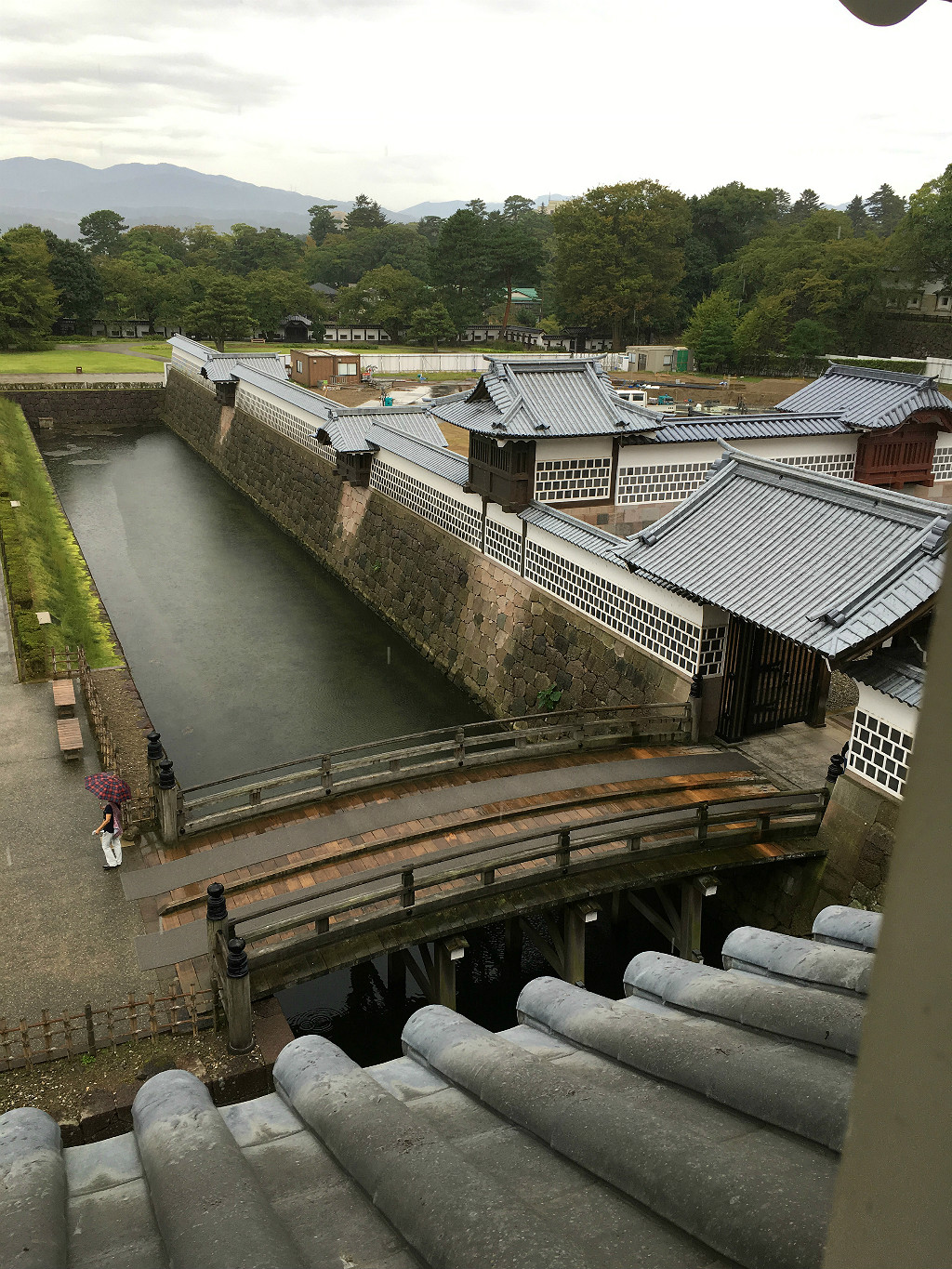 Japan is the beating heart of my artistic and intellectual life.
"Just Go"
It began at the age of twelve, and has only elevated in the intervening twenty years including my printmaking studies at Tyler School Of Art. But for all that cinema, literature, language, cuisine and institutional learning have contributed to my growing understanding of Japan, one must eventually make contact with the source.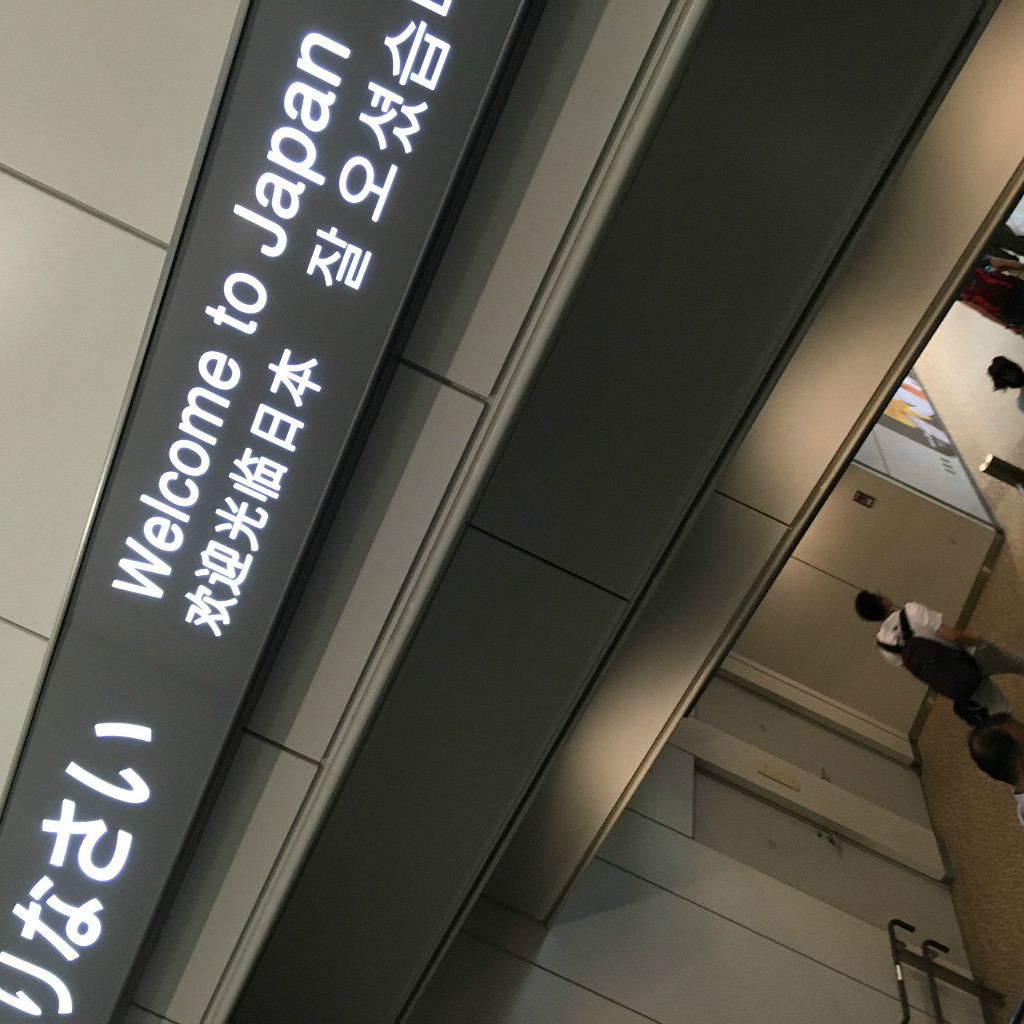 I'd always hoped that the first time I set foot in Japan, it would be as an artist, which often felt like an obstacle. Thus, in the patient seeking of grants and explaining of ideas, I was poised far too long for a leap. That is, until I heard two brilliant words . . . "Just GO!" . . . And so I went . . . as an artist, because I realized something important and seemingly obvious: I am an artist wherever I go.
This is how I found myself in the heart of Kanazawa, and how I found Kanazawa in my heart. The seed of this embarkment formed while I was
Artist In Residence (AIR)
at Shofuso Japanese House and Garden in Philadelphia, where I understood more deeply and contextually the traditions and aesthetics of Japan, and felt the gravity of cultural interpretation.
With the artistic language that I developed at Shofuso, and the generous donations of peers and family through a GoFundMe campaign, my journey took the shape of a self-directed
Artist In Residence
, intending to creatively document my first primary experiences of Japan, while carrying all the remote experiences that constituted my learning. Aptly titled
Sesshoku
("to make contact"; though somewhat strong in Japanese), my approach combined video, instant analog photography, drawing and sound recording to discover the poetry of shapes, colors and textures that, from my vantage, aggregate into a "sense of place."
An Unexpected Choice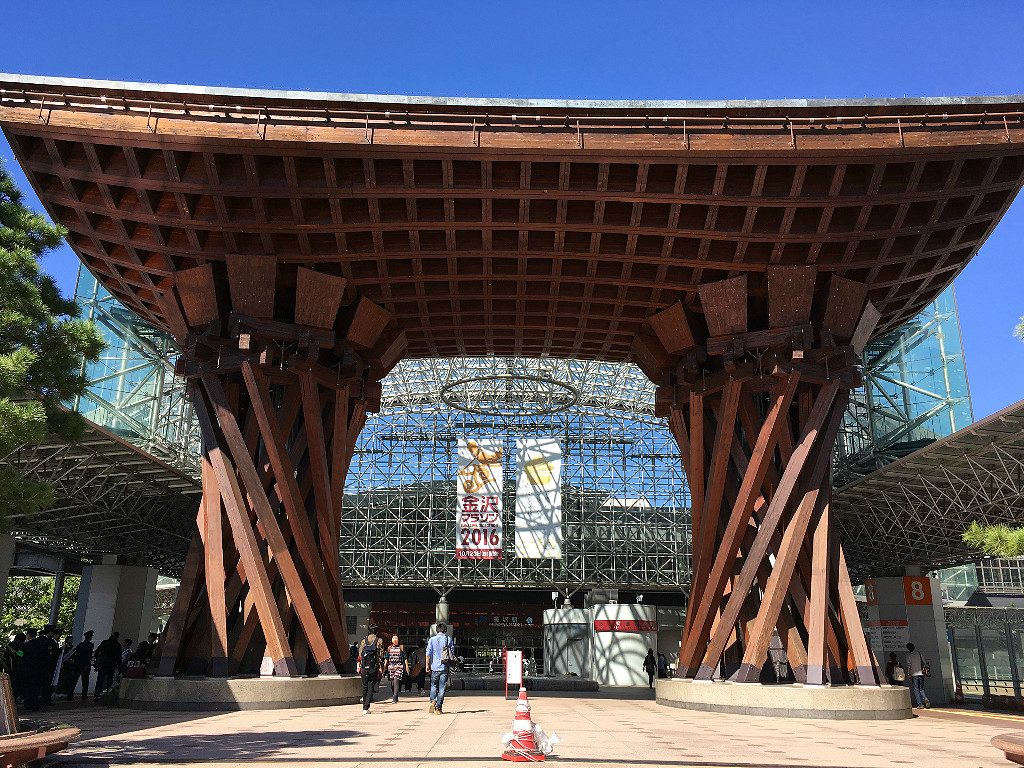 When it came time to decide the where-and-when of Sesshoku, I found myself so fixated on the coastal castle town of Kanazawa and its curious continuity with my paths of learning, that I decided to stay there the entire three weeks! Having eluded American bombing raids during World War II, Kanazawa retains an astonishing amount of old wooden architecture, exemplified by the stunning Higashi Chaya District, Oyama Shrine and the preserved residences of the Samurai District.
While the new
shinkansen
("bullet train") line connecting Kanazawa to Tokyo has spurred tourism and visible expansion, Kanazawa was still an unexpected choice. This was the initial appeal. More significantly, Kanazawa seemed to be suffused with the creative spirit. Known for gold leaf, lacquerware and the painterly Kaga-yuzen silk dying technique, Kanazawa is also home to the 21st Century Museum of Contemporary Art and a dozen other niche museums that revere a person, a process, an object or an idea. Not least of which is the Daisetz T. Suzuki Museum, whose five-year anniversary I was serendipitously able to celebrate.
An Artist Wherever I Go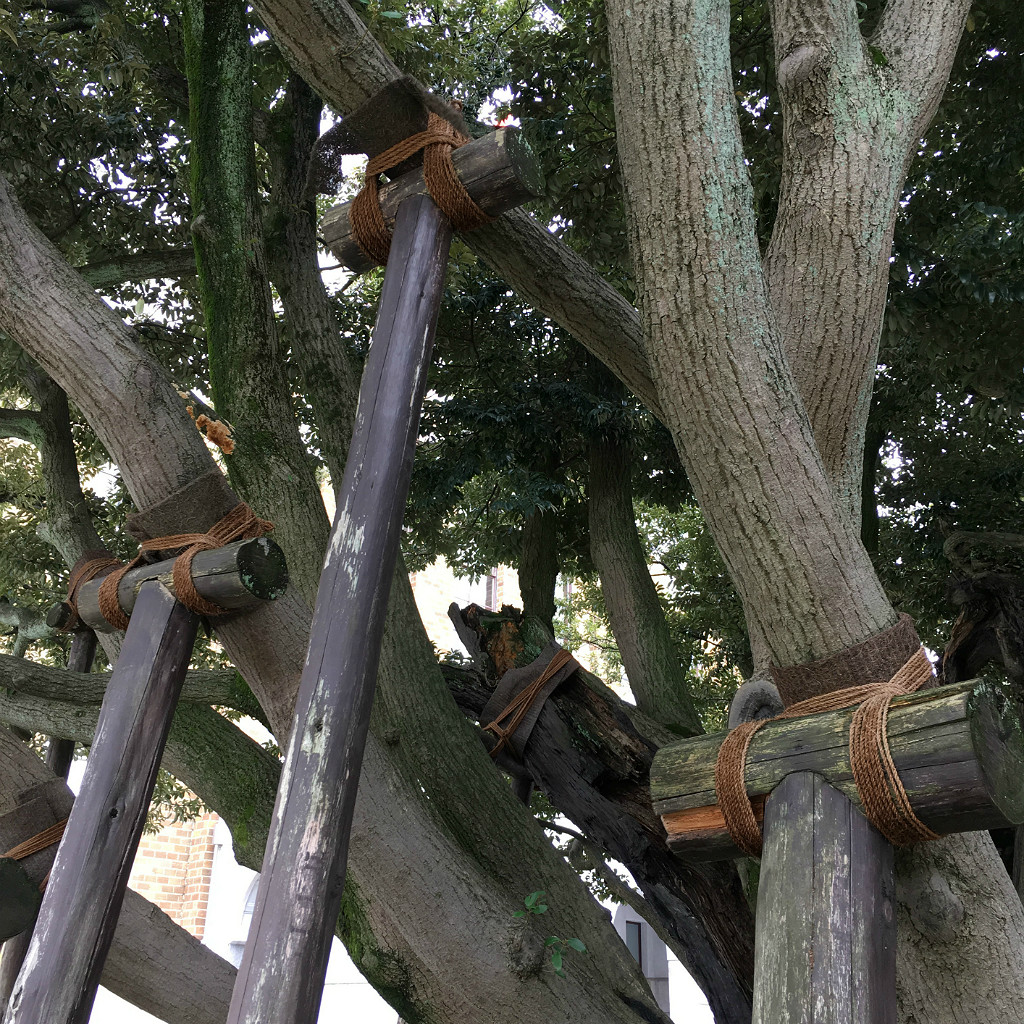 My artistic/documentary practice necessitated wanderings rather than schedulings, permitted by the longer duration of my stay. As such, Kanazawa's poetry became evident to me in a physical and gradual way. I found it in the rhyme of shapes, textures and forms, in the blend of seeming opposites, in the plentitude of artistry, in the beautiful struggle of bilingual exchanges, and in the persisting openness of people.
As I hit the pavement early each morning, video proved the most immediate and dynamic means to capture the magnitude of details before me. Photography and drawing occupied a lesser extent of Sesshoku than I had preconceived, largely because my Polaroid camera broke, and I found that drawing hampered my mobility and sociability. In this way, Sesshoku was about intuition, which is why a brief respite in the rural town of Tonami (Toyama Prefecture) is where I finally found occasion to rest my camera and put pencil to paper.
Though by staying rooted in single city may have sacrificed a larger more varied scope of Japan, Kanazawa provided the more intimate and microcosmic path, best suited for my artistic intentions and personal style. As did living in a hostel. It allowed me to sink into rhythms and commune with the city intuitively. The benefit of my long stay is evident in the five hours of footage I filmed, the dozens of photographs, in the streets and sidewalks I can traverse readily in my mind, the artistic subjects I simply stumbled upon, the vectors of acquaintances that I crossed and re-crossed, and most importantly the substantive friendships that resulted. Thus, it was people, the enduring embrace of their candidness and kindness, that was the utmost difficult to part with at the end of three weeks. That most affecting sense of contact is the soul behind any works that result from this journey [. . . .]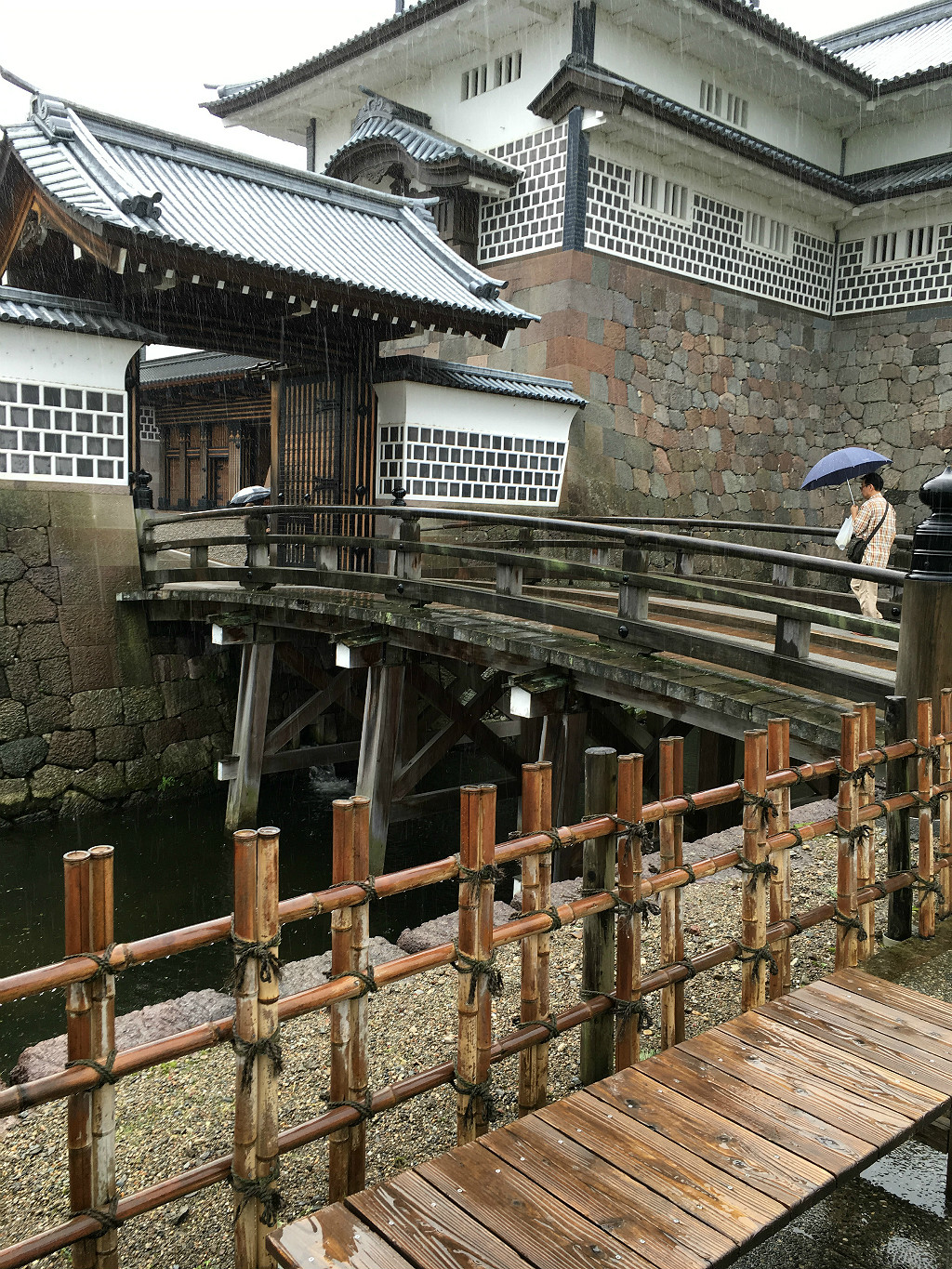 ---
Aaron Mannino is a multimedia artist based in the Greater Philadelphia area, which has shared a rich history with Japan since 1876. Mannino's artistic discipline is site-specific and involves film/video, photography, installation and drawing. They also dabble with the written word as an analytical film reviewer. While visiting Kanazawa, Mannino produced a series of articles cataloguing some of their favorite places, spaces and experiences in the City of Gold.
Originally posted on the website of the Japan America Society of Greater Philadelphia. Republished with permission from the author.