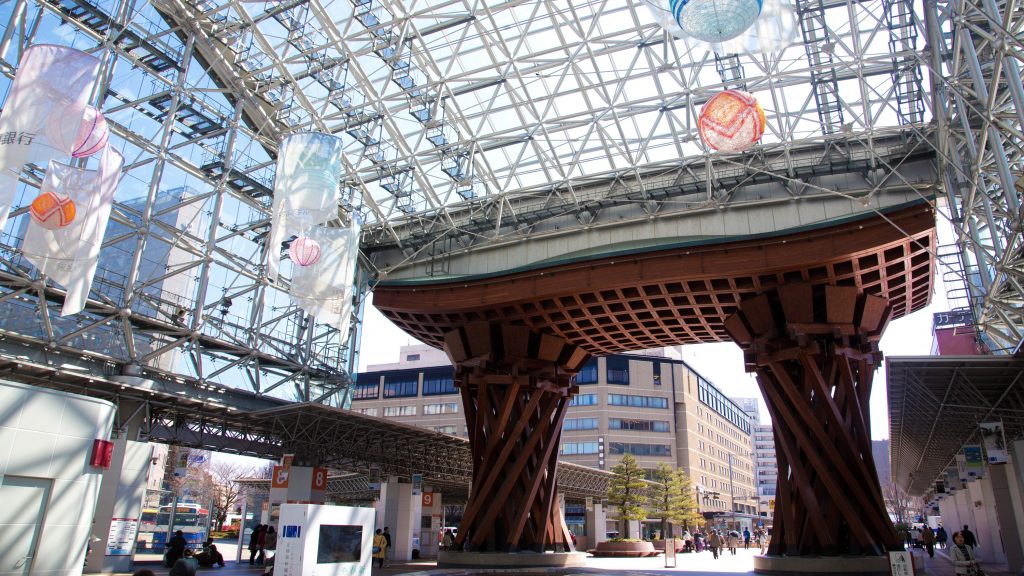 image courtesy the City of Kanazawa
Kanazawa is a quiet, medium sized city located on the northwestern coast of Honshu in Ishikawa Prefecture, nestled just before the outcropping of the famed Noto Peninsula. Kanazawa has often been used as an interstice between "major" destinations, or as an aside to the popular Golden Route (Tokyo, Kyoto, Osaka), but for myself, it was ground zero. I took the "Residence" part of my self-directed Artist In Residence seriously and steeped myself in Kanazawa's mood and milieu for three weeks rather than spread myself too thin in multiple well-tread cities.
Though slightly off the beaten path, there is an increasing wealth of information about Kanazawa online, largely the result of the 2015 Hokuriku Shinkansen extension from Nagano. Tokyo and Kanazawa are now linked by high speed rail, bolstering the latter's reputation as a destination city. With already notable attractions like Omicho Market, the 21st Century Museum of Contemporary Art, Kenrokuen, Higashi Chaya and Kanazawa Castle, it seems that accessibility was the missing ingredient for many who "had always wanted to go there," as even the older Japanese woman sitting next to me on the plane ride expressed. In fact, Kanazawa Station, which receives the new Hokuriku extension, is as popular a destination as any in the city, bristling with shutter snaps.
Kanazawa Station
With two bus turnstiles on either side, the light murmur of the city, the gentle trickle of water, the rustling of pine needles and the mingling of peoples, Kanazawa Station's synthesis of modern and traditional ideas captivated me. Its eye-catching Kenrokuen Gate (formerly, the East Gate) has become iconic. There stands a majestic, amber, Shinto style
mon
(gate), whose cinched wooden pillars of radially angled beams recall two
tsuzumi
drums, hence its name, Tsuzumimon. Beyond it, the Motenashi Dome (Welcome Dome) creates a towering glass covered atrium, which is somehow both monumental and intimate.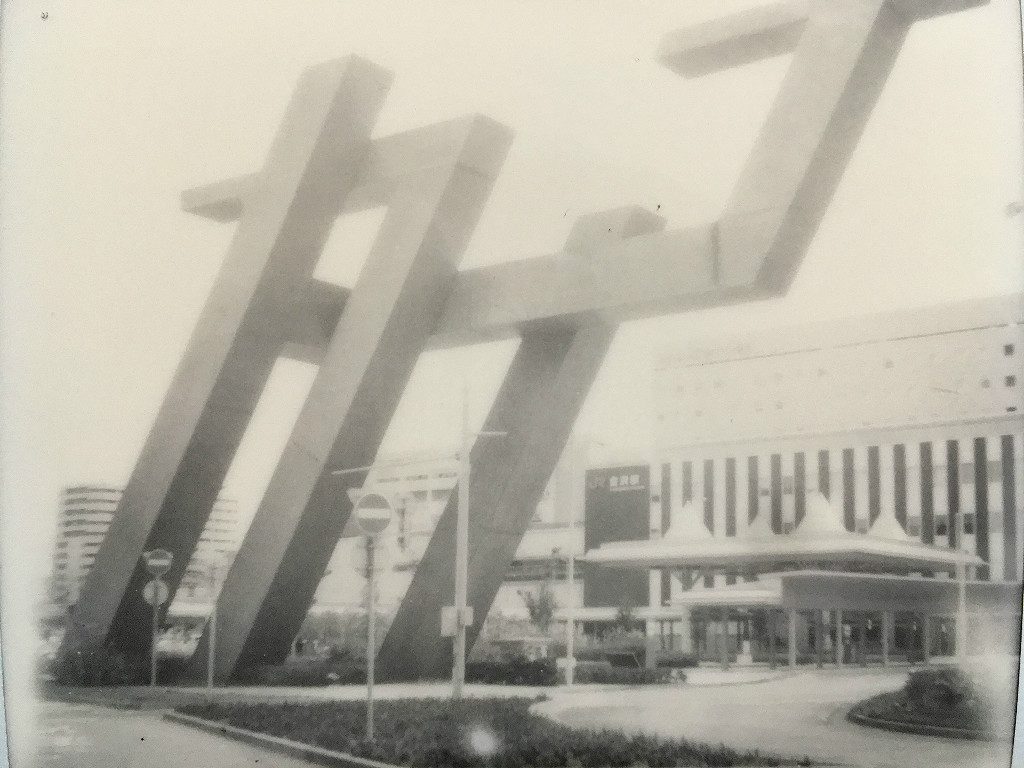 Shougou Hasuda's Yuuyou resembles the katakana for Kanazawa:
カナザワ
Somehow, little is mentioned about the looming work of public sculpture at the station's Port Gate (formerly, the West Gate) though. In fact, it doesn't even come up in a Google image search! This linear geometric structure stands about four stories high, made of (what seems to be) a matte finished semi rusted metal. The slanted graphic forms suggested to me the written word, as it is indeed "Kanazawa" written stylistically in katakana. (Something that even the locals I asked hadn't realized. Points for me!) As most people scuttled by, I could be found circling it like a hawk with camera in hand, enraptured by its slanted grandiosity.
D.T. Suzuki Museum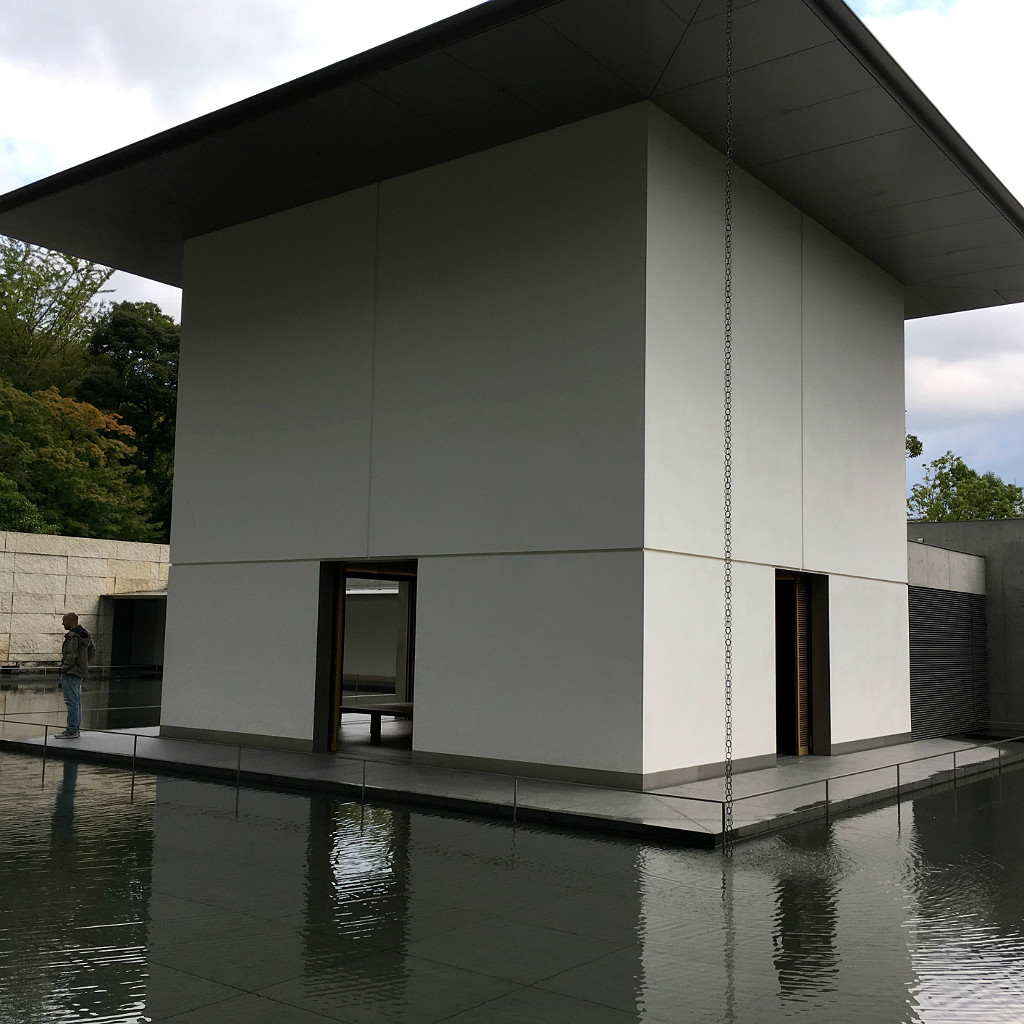 The meditation space at the D.T. Suzuki Museum.
Beyond the station, Kanazawa has a bevy of architectural attractions, but it was the Daisetz T. Suzuki Museum that almost singularly solidified my Kanazawa directive. The museum celebrates the contributions that Suzuki (1870-1966) made to Zen thought and practice globally. Suzuki's 1949 book Living by Zen is largely responsible for any "understanding" of Zen Buddhism I (and indeed the western world) possess.
Designed by Yoshio Taniguchi, the museum proper boasts two exhibition spaces and viewing gardens, including a small library, but the exterior "contemplation space" is what truly makes this a destination. In fact, I visited there three times, which was but one of many behaviors that drew delightful surprise from my hostel-mates.
The semi open structure of the contemplation space is essentially a white cube with a flat overhanging roof, surrounded by a placid reflecting pool. From within the "cube" one can sit and peer at a framed vantage of sky, treetops wall and water creating a quiet liminal space between the city and the forest. Or one can observe the structure from without and so it becomes a pure surface upon which to project one's sprawling thoughts.
Kitaro Nishida Museum of Philosophy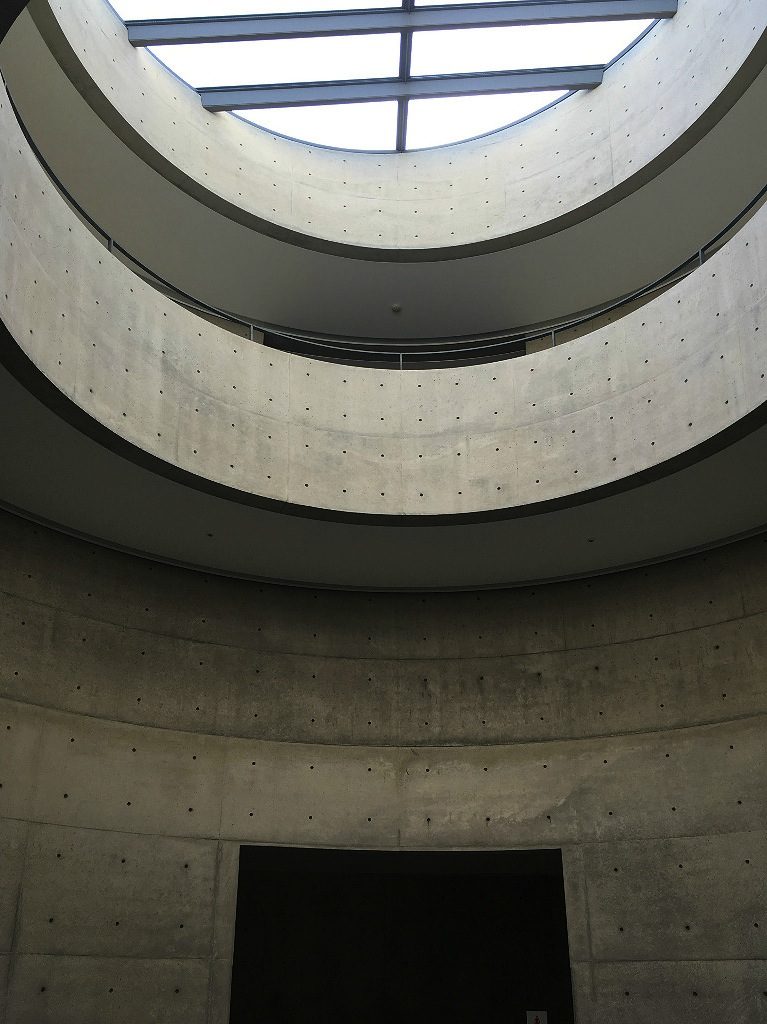 By my mention of D.T. Suzuki, it was recommended that I visit the Tadao Ando designed Nishida Kitaro Museum of Philosophy in the neighboring town of Unoke. Kitaro was a peer and contemporary of Suzuki, though his philosophy is noted for its inclusion of western ideas. As luck would have it that day, I had the entire museum to myself! The main design feature is a two story cylindrical meditation space, made of burnished concrete, topped by a large window. It is both isolating yet expansive, empty yet full, austere yet embracing. I spent at least twenty minutes walking within, around, above and below this deceptively minimal cove of self-reflection.
The additional informational exhibits are strictly in Japanese, but this is only a minor loss in light of the museums other experiential delights, like the exterior meditation space. This cubed outdoor "room" is actually dug into the ground and made of the same burnished concrete, with small square paver stones for the floor. Without cover, the pristine blue sky could be enjoyed in all its warm cerulean stillness. At the building's top floor is an observation deck that looks upon the town of Unoke in all directions. Thus through form, material and design, each of these three spaces creates a unique variation of the tension between revelation and isolation, interiority and exteriority, and entirely outside the confines of language.
Umimirai Library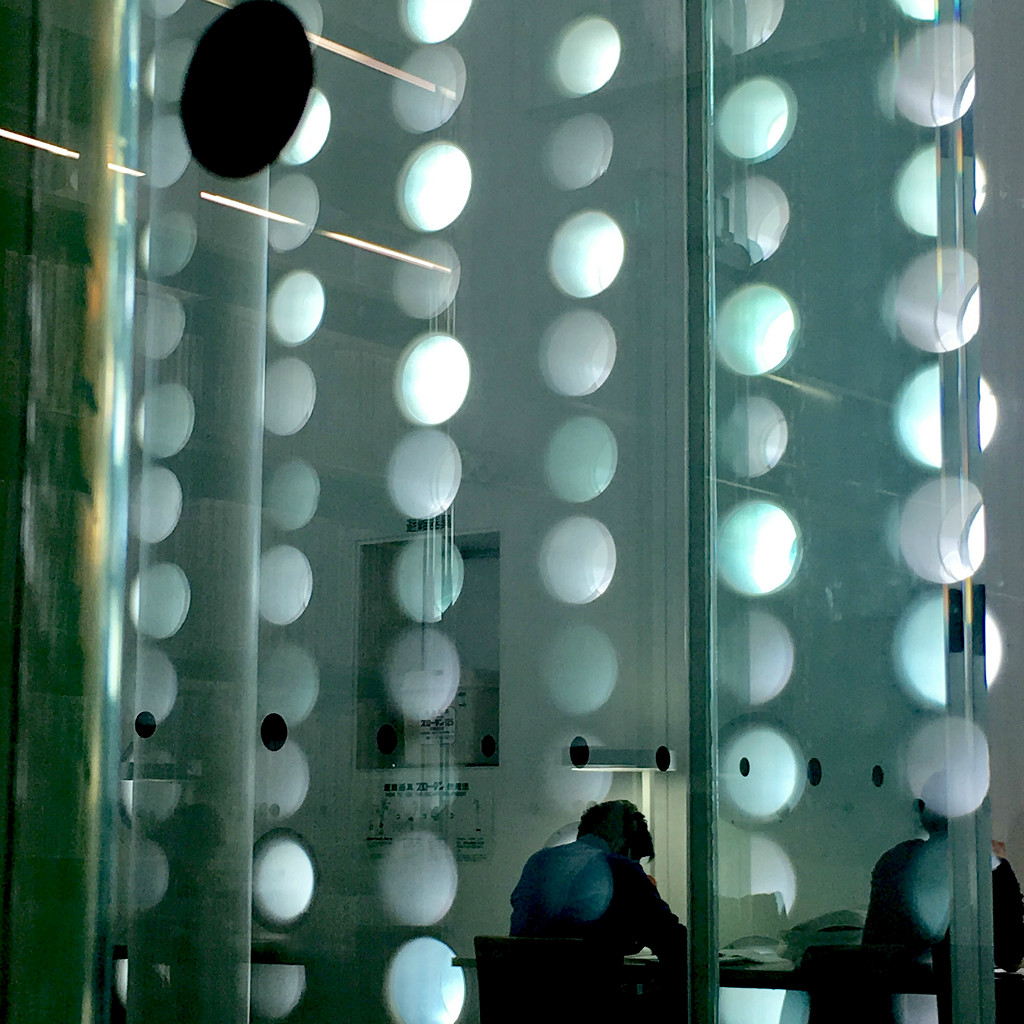 With a different means of integrating interior and exterior space, the
Umimirai Library
is equally impressive, and equally encourages thought and reflection. Designed by Kazumi Kudo and Hiroshi Horiba / Coelacanth K&H Architects, and completed in 2013, Umimirai creates a point of cultural gravity in Kanazawa's otherwise less popular western district. Affectionately called "the cake box," Umimirai looks like a massive white polka dotted cube amidst a sea of black tiled roofs and shops. Astride a major road, it is incredibly easy to get to on bike. Those "polkadots" are in fact 6000 circular windows that constitute the library's main interior lighting source (one part of their greener design principle).
The library's main hall is conceived as a vast single open space. The cylindrical elevator shaft/stairwell at the center of the library (which recalls the Nishida Kitaro Museum's circular meditation hall) is virtually a building within a building, and leads to the lofted third floor where one can appreciate the full breadth of Umimirai's vastness while browsing books of local history. Photography is by permit only, and filming requires an even lengthier application process, but it was worth the effort (enabled by my protracted timeline) to document a place of such inventive design and character, which can be said of so many other places in Kanazawa besides.

---
Aaron Mannino is a multimedia artist based in the Greater Philadelphia area, which has shared a rich history with Japan since 1876. Mannino's artistic discipline is site-specific and involves film/video, photography, installation and drawing. They also dabble with the written word as an analytical film reviewer. While visiting Kanazawa, Mannino produced a series of articles cataloguing some of their favorite places, spaces and experiences in the City of Gold.
Originally posted on the website of the Japan America Society of Greater Philadelphia. Republished with permission from the author.